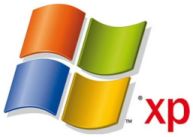 For some reason the Windows XP taskbar icon for safely removing USB flash drives and hard drives disappears from XP systems from time to time. Running this command (or creating a shortcut to execute it) can bring up the necessary window to safely remove the disk.
%SystemRoot%\System32\RUNDLL32.EXE shell32.dll,Control_RunDLL hotplug.dll
Obviously Windows XP isnt the Boolean operating system of choice (usually OSX 10.5, or Windows7) but sometimes the XP test environment is utilised under VMWare Fusion, and this solves an annoying problem.