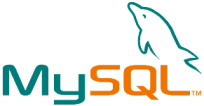 MySQL v5.1 Upgrade
Our upstream provider is upgrading MySQL on your server from version 5.0 to version 5.1 as part of their commitment to web hosting security and performance.
This is an important change to ensure continued compatibility with current and future software and to ensure the stability and security of services for all customers.
For most users this change will have minimal impact on websites hosted with us and the latest releases of popular software such as Joomla and WordPress are already compatible with this upgrade.
This is a good time for you to ensure your software installations are current because you could experience problems if it has been designed around earlier versions of MySQL. We also ask that you check to make sure that any custom code is compatible with the newer version of MySQL.
For more detailed information about this upgrade please visit the official MySQL page Upgrading from MySQL 5.0 to 5.1
The upgrade is scheduled to start between the 30th and 31st of July 2013. The upgrades will begin after 21:00hrs GMT and shouldn't take any longer than 60 minutes.